Archive for July, 2008
---
Written on July 30, 2008 at 9:48 am, by Lain Shakespeare
Our crack team of high school publishers has until Saturday before their book, Vernacular, is sent off to the printer.  It's crunch time.
You may recall that these guys visited the AJC and Paste Magazine this summer to get a taste for the publishing industry.
Lately, the publishers at the Duck and Herring Company have been over here to help with the nitty-gritty / give the tough love needed to get Vernacular to the printer on time.
To date everything has been edited, looks good, and is just about ready to go.
We've even got a cover.
Cool, no?  We have our design man, Zach, to thank, as well as his desperation– we love padding portfolios!  This is the second-to-last draft, and I think the final version will not have the small pink words underneath the title.
One disappointment is that this year's book will be smaller than last year's.  We simply didn't receive all that many submissions.
Possible reasons–
The staff of the Wren's Nest did not do a good job of hyping this project to schools.
The editors of Vernacular do not have as many friends as the editors last year.
The quality of last year's publication, Soy Nut Butter, wasn't high enough to inspire many kids.
The Wren's Nest Publishing Company meets in the summer.
I'm betting on #2… with a dash of #4.
---
Written on July 28, 2008 at 3:43 pm, by Amelia
This will only work today (Monday), so please do the following quickly:
Go to Google.
Be filled with joy as you behold one of Amelia's favorite small pleasures in life
I love Google's themed logos.  I can't help it.  And while they missed Joel Chandler Harris' birthday–a pure oversight, I'm sure–author and illustrator Beatrix Potter is honored today.
She was a fan of Joel Chandler Harris.  The New York Times says:
Although her first audience was British, her work was strongly influenced by that of an American, Joel Chandler Harris, whose Brer Rabbit stories she had loved as a child, and it quickly found fans in the United States.
There you go, folks.  Joel Chandler Harris MADE Beatrix Potter.  And Mark Twain.   And The Office. And, kinda genetically speaking, Lain.  The list just keeps growing!
---
Written on July 23, 2008 at 2:09 pm, by Amelia
9:30 am: Arrive at the Nest.  Eat peach cobbler left over from the family reunion for breakfast.  Classy.
10:00 am: First tour arrives, comprised of 4 and 5 year olds. Take approximately 11 minutes to seat them.
10:03 am: A woman who frequently sleeps in her car in our driveway requests a quick tour of the house when Lain asks her to leave.
10:05 am: Same woman walks to the front door and enters– in a nightgown.
10:28 am: The children flip out when we enter the library.  They can see their bus through the window.  Excitement ripples.
10:30 am: A gaggle of little girls leave the window to tell me they like my shirt over and over.  Target audience = reached.
10:39 am: Aforementioned sleepy woman returns and asks if I can jump her car.  I blink repeatedly in response, then send out Lain.
10:45 am: Children are released outside to run in circles.
10:46 am: One little girl is held back from playing, due to her refusal to wash her hands post-bathroom trip.  She cites her parents' (probably false) "no hand washing" policy.
10:46 am: Make mental note that this girl is gross.
10:52 am: Donald arrives to tell stories, wrangle cats children into the storytelling garden.
10:54 am: See folks in the parking lot, direct them to the front porch for their tour.  Man asks, "Do you have to go on the tour?"
10:55 am: I reply, "Well, no, you don't have to, but we really don't have much else to offer."  The man acquiesces with, "Oh, alright."
11:15 am: I answer the door and begin a tour for people who, when asked if they're familiar with Uncle Remus and the Brer Rabbit stories, reply, "Oh yes, we love the movie".  This is not the best sign.
11:24 am: As I speak about the artifacts in the room, one woman interrupts to tell me that she bought the DVD of Song of the South on our website (note: nope).
11:26 – 11:34 am: Over and over again.  Tour continues.
12:04 pm: Review Wren's Nest Publishing Co. submissions, be happy I was never one of those teenagers who wrote poetry about the pain of an over-privileged childhood.
12:44 pm: Lunch!  Seriously, Turkey Slawich from Elliot Street Pub, I would kiss you if I could take moment away from devouring you.  Which I can't.
12:56 pm: Realizing we have nothing to blog about, Lain and I decide I should blog about our day.  Commence blogging.
1:15 pm: Lain watches video about recent use of the term "tar baby", helpfully says "Maybe you shouldn't blog about our day today".
---
Written on July 21, 2008 at 9:34 am, by Lain Shakespeare
Today's Atlanta Journal-Constitution features an article on Joel Chandler Harris and our Family Reunion.
I'm happy to report that the Family Reunion was a tremendous success, thanks to a lot of folks, but mostly to Volunteer #1 Annette Shakespeare.
We'll post plenty of our own pictures later in the week when I'm not so sore and cranky. Check out the article and let us know what you think!
---
Written on July 18, 2008 at 11:11 am, by Lain Shakespeare
Yesterday the staff of the Wren's Nest received a bottle of Brer Rabbit Molasses in the mail.
Who knew characters in Joel Chandler Harris stories had such a corner on the pancake market?
Miss Nannie, one of our docents, got all excited when she saw our new acquisition.  She explained that her family used molasses all the time when she was growing up in the red hills of Alabama.
Her family was too poor to afford butter, so they'd mix the molasses with bacon grease and spread it on biscuits.
Now the only sweetening Nannie needs is a few tablespoons of sugar per ounce of beer.  Delicious.
But most importantly, thank you, Kirk, frequent blog commenter and member of the Wren's Nest, for sending it over!  We're going to make Brer Rabbit Molasses Ginger Bread Cookies for the Family Reunion tomorrow.
---
Written on July 17, 2008 at 1:46 pm, by Amelia
Fan mail time!
As usual, we're here to highlight the best and the bravest of our latest batch of fan mail.  Or, more accurately, Nannie and Josie's fan mail.  No one appreciates the people behind the desks.  Sigh.
Onwards!
I've been saying the Wren's Nest is totally awesome for a while, but foxes with smiley faced tees really drive the point home.
Garrett played it cool for a while there, but then BAM!  We like you too, Garrett.

I wish everyone would finish their letters to us this way.  You're welcome, friend, you're so very very welcome.
This one is my favorite and, unfortunately, the hardest to read.  Here's what it says:
The STROYIS funny. Thank you. Baer Fox. Tar Baby. Brer Rabbit. Brer Baer. Brer Turtle. 100 Years. Uncle Remes. Mr. Harris. Josie. Dear Red nest. Nannie.
An abstract poem?  Many short and important statements?  A total disregard for punctuation?  I don't know!  But I love it!
---
Written on July 16, 2008 at 9:21 am, by Amelia
The problem that bites us hardest here at the Nest is the fact that with such a small staff, we have no safety net.  If Lain or I forget something, it is forgotten, period.
Unfortunately, this is exactly what happened Monday.
I was returning from a trip and Lain was doing what we like to call "running all over town" which meant that, unlike most days, we were not sitting in front of our computers all day.  Plus, since it was a Monday (technically our day off, but Lain and I can usually be found in the office), neither of us were in a commitments-mindset.
Which is why we forgot about a tour that was set up months ago, and that we had agreed (happily) to bend our schedules for, considering the group.
Their reaction probably went a little something like this–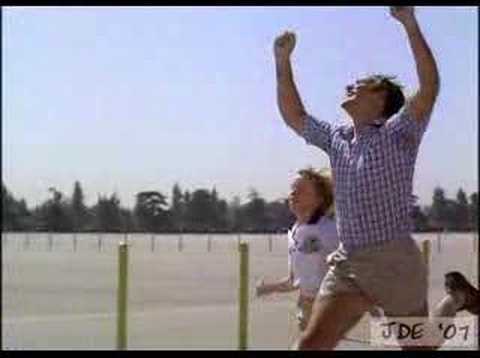 In short, this stinks.  Growing pains are inevitable, but man, they are not fun at all.
Related in an embarrassing vein–
---
Written on July 15, 2008 at 9:33 am, by Lain Shakespeare
Last week we discovered that Esther LaRose Harris, widow of Joel Chandler Harris, sued the Coca-Cola Company for copyright infringement in 1931.
Phil Mooney from Coca-Cola Conversations, a Coca-Cola history and archives blog, shed some light on the lawsuit and provided the advertisement in question.
(Download the full size .jpg.)
According to Phil,
In 1932, the Coca-Cola Company issued a children's cutout based on the Uncle Remus stories. The Company had negotiated rights with the publisher, Appleton, to use the Arthur Frost illustrations on the advertising. Mrs. Harris sued for copyright infringement.

Ultimately, the courts ruled in favor of the Company. While Mrs. Harris had the rights to the stories, the illustrations belonged to the publisher.
Very cool. Thanks, Phil!
---
Written on July 14, 2008 at 8:58 am, by Lain Shakespeare
As a result of a many million dollar budget shortfall and bickering between the mayor and city council, West End's fire station #7 is set to close today …or later this week.  That part isn't terribly clear.
Folks around here are not happy.
(More pictures, along with the AJC article, here.)
You'd figure that with the city of Atlanta adding 20,000 citizens in the past year things like–oh I don't know–fire stations would find their way in the budget.  Ours is the longest-running fire station in the city, established in 1910.  For continuity's sake you figure they could've picked another station out of the hat.
#7 is easily the closest fire station to the Wren's Nest.  They served us just last month when they provided us a truck for Wren's Nest Fest.
I think they actually hired that kid.  Too bad he's going to get laid off now.
There's a protest planned for today at 11:30 am.  I'd expect television cameras and reporters there, so if you ever wanted to be on tv, now's your chance.  You might could even help save our fire station, too.
If I'm not there it's because I have a meeting until 12 and then another at 1.  Hopefully I'll be able to wriggle out of 'em.
---
Written on July 11, 2008 at 10:45 am, by Lain Shakespeare
For longer than I've been alive Joel Chandler Harris has had terrible marketing.
Once one of the most popular authors in the country, his name is largely forgotten.  And if it's not forgotten, it's derided.  And if it's not derided, well, only then is it revered.
It's a different story now than, say, in 1908 when Harris's obituary referred to him as "the most beloved man in America." Surprisingly enough (to us), few disagreed.
The good news is we have a great story to tell.  Huey Partners, the ad firm responsible for our logo and brochure, has developed some advertisements to help us get the word out.
—
—
—
—
What do you think?