Archive for July, 2009
---
Written on July 31, 2009 at 12:20 pm, by Amelia
Our lovely friends Lauren and Catherine Lee or, as they're better known on the internet, the Asian Cajuns, recently styled a photo shoot here at the Nest.
The results are quite fetching, if I do say so myself.
That's model Haley in our amphitheater, shot by Jamie Hopper.  Though I'm no fashion expert, I would say she looks "nice."
Check out more pictures here, courtesy of the Asian Cajuns.  Their post on the making-of is great for those of you who (a) like a little background on your photo shoots, and (b) really like the Arms Akimbo stance (see: me in the group shot).  I thought we were all supposed to look triumphant.  My bad.
Thanks for thinking of us, everyone!  The Wren's Nest is happy to be a background anytime.
---
Written on July 28, 2009 at 3:35 pm, by Lain Shakespeare
Wayfarer's Diary, this year's publication from the high school editors of the Wren's Nest Publishing Company, will be released at the Decatur Book Festival over Labor Day weekend.
The editors engaged two professional designers — Lauren and Lucy — to put in bids for a cover.  I can't tell you whose is which just yet, but here's the front cover for one of the bids:
(Here's a bigger version.)
And here's the front, back, and spine of the other bid:
(Here's a bigger version.)
What do you think of the covers?  Should the editors should go wavy or dusty?
Your vote doesn't count for anything (no really, we'll just throw it in the trash), but the Wren's Nest Publishing Company editors do read this blog.  I'm sure they'd appreciate your braining.
We'll reveal the chosen design at the Decatur Book Festival.  See y'all there!
Previously: When the Publishing Company Visited the Atlanta Journal-Constitution and Paste Magazine.
---
Written on July 27, 2009 at 8:29 am, by Lain Shakespeare
Brer Rabbit's influence on popular culture knows no bounds.
Need proof?  Forget Peter Rabbit or Bugs Bunny.  Look no further than this clip of Pecanne Log The Golden Girls —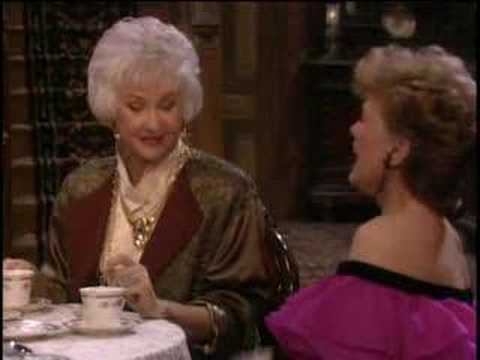 And for our Yankee readers, Blanche's assessment of southerners is completely accurate.  We can't learn y'all that kind of charm.
---
Written on July 25, 2009 at 12:23 pm, by Lain Shakespeare
2008 was a good year.
The IRS doesn't just take our word for it though, so we completed a 990 like usual.  The accountant threw in a Statement of Review for good measure and a few grand.
Our ever-popular About page has the goods, financially speaking.
---
Written on July 24, 2009 at 1:01 pm, by Amelia
Have you heard about the recent controversy surrounding the cover art for the novel Liar by Justine Larbalestier?  Me neither until about 20 minutes ago.  Here, allow me to fill you in:
Larbalestier wrote a Young Adult novel with an African American protagonist — a compulsive liar who decides to stop, but finds doing so more difficult than she imagined.  Bloomsbury Publishing picked up the novel and chose a cover for the novel featuring a picture of a white girl.
Commence controversy.
Larbalestier, who is white, speaks gracefully about the situation, but is quick to concede the following: authors do not have final say on their covers.  But to say the very least, she is openly displeased.
Now, hold onto your britches: this isn't a new issue for authors.  In fact, none other than Joel Chandler Harris faced the same problem when it came to illustrations of his black, fictional protagonist, Uncle Remus.
The Uncle Remus that Harris created was a tribute to the slaves he admired and respected during his youth on Turnwold Plantation.  Harris considered the original illustrations of Uncle Remus to be condescending caricatures that didn't do his character justice.
Doesn't exactly conjure up thoughts of wisdom and worldliness.  Publishers believed that a minstrelized Uncle Remus would sell better than a more authentic illustration.
Over 100 years later, the same problem persists in a big way.   Novels featuring African Americans on the cover are usually promoted differently, and thus do not sell as well as novels with covers featuring white folks, perpetuating the issue.  Frustrating.
I urge you to read Larbalestier's blog post — she discusses the situation thoroughly.  And just for the record, the Australian cover has nobody on it at all.
UPDATE, August 8, 2009: Here's the new North American cover.  (h/t @russmarshalek)
---
Written on July 17, 2009 at 11:30 am, by Amelia
The AJC recently reported that the Allman Brother's "Big House," where they recorded many of their most memorable and influential songs, will open as a (house) museum this December.
Not only do we look forward to welcoming the Big House into the club of Georgia landmarks, but we also look forward to teaching them the club password and handshake.
In the meantime, let me highlight some of the similarities between us and them —
"The Big House" is a nickname the band members gave the house based on its size.  It's big, you see.
"The Wren's Nest" is a nickname the Harris family gave the house because there were some birds there.
The Big House is planning to present Duane Allman's bedroom as it looked when he died in 1971.  Expect some serious funk action.
The Wren's Nest has preserved Joel Chandler Harris' bedroom just as it was since his death in 1908.  Expect some serious spittoon and gourd action.
The Big House will have a bandstand outside for shows and concerts.
The Wren's Nest has a concrete stage from the 1920s for children and their garbled singing needs.
Members of the Allman Brothers Band would often stop by The Big House for a trip down memory lane.
Old ladies stop by The Wren's Nest to tell us how awful our "new" (21 years old) paint colors look.
Some pretty awesome and influential art was created at The Big House.  You know, about Midnight Riders.
Some pretty awesome and influential art was created at the Wren's Nest.  You know, about rabbits.
Overall, the Big House looks pretty neat, and I'm excited to visit when it isn't 106 degrees in Macon.  I will not arrive by motorcycle.  Thank you.
---
Written on July 11, 2009 at 12:48 pm, by Lain Shakespeare
Now that you know how to prepare your historic masonry and how to repoint it, let's skip all the hard work and catch up with the folks repointing the Wren's Nest masonry on their last day.
Please recall the situation our bricks were in about a year ago.  That is, not all there –
Here's the same wall today, sans explorers —
Seems like we could have saved a lot money using LEGO bricks instead of real bricks, but what do I know? (Answer: "Not much," according to those who have heard this idea.)
These bricks could have used some LEGOs too —
But Richard and his crew fixed us right up with historically accurate mortar —
Richard prepared two different kinds of historic mortar since the brick and the stone were installed at different periods.
Note in the above picture: the ruddy mortar near the top.  Richard reckons this is Georgia Red Clay, straight up.  No mortar mixture — just mud.  How comforting.
We decided not to mess with it both for historic preservation purposes and the house not falling down purposes.
---
Written on July 10, 2009 at 8:59 am, by Lain Shakespeare
You heard me.
We open at 10.  Last tour at 2:30.  Akbar Imhotep will tell Brer Rabbit stories at 11, 12, and 1.  Maybe even at 2 o'clock if you're good.
Here's what it'll sound like —
Audio clip: Adobe Flash Player (version 9 or above) is required to play this audio clip. Download the latest version here. You also need to have JavaScript enabled in your browser.
Akbar Imhotep: How Brer Coon Gets His Meat
Sold?  I thought so.
---
Written on July 9, 2009 at 12:33 pm, by Amelia
Over at the delightful Atlanta ladyblog Pecanne Log, our arch nemesis Christa T has written an excellent post about the old Ponce de Leon Park and its incredible baby rack.
(Picture via the too-awesome Atlanta Time Machine)
Did I say baby rack?   I meant Japanese ping pong parlor, cave of the winds, and baby rack.
All of these things (and more!) could be found in Ponce de Leon Park — the site of the Ponce de Leon Springs and later the home of the Atlanta Crackers — circa 1912.  Were olden times zany or what?  I'm so glad that this area is now known as "the parking lot for Whole Foods."
After you check out the Pecanne Log post, settle in (with an Uncle Rumus, obviously) and read the fascinating essay: "Vale of Amusements: Modernity, Technology, and Atlanta's Ponce de Leon Park 1870 – 1920."
---
Written on July 7, 2009 at 10:05 am, by Lain Shakespeare
Before Brer Buick, there was the Nash Rambler by American Motors.  It was the lowest-priced air-conditioned car in America!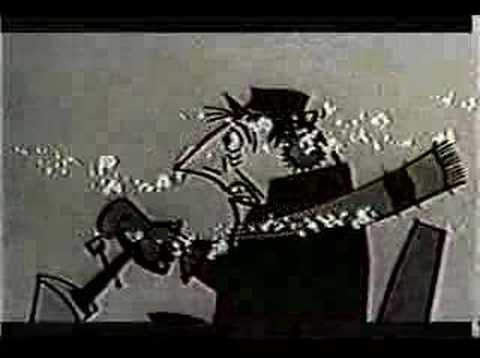 According to Disney historian Jim Korkis, Disney produced commercials when budgets were tight in the 1950s.  It was unthinkable at the time for a motion picture studio to aid the cause of television, but hey — Disneyland wasn't going to build itself.
The accents the characters use are fascinating — sort of a cross between Cletus the Slack Jawed Yokel and the jive-talkin' caricatures in Coonskin.
You might have noticed that Brer Rabbit looks nothing like he did in Song of the South.  Lainey* explains that legendary character stylist Tom Oreb probably designed the commercial. 

* No relation.