Archive for December, 2009
---
Written on December 31, 2009 at 4:30 pm, by Lain Shakespeare
Our architectural photographer Jonathan Hillyer just sent in the second batch of Wren's Nest shots.  These are slightly better than the first crop because I served as photographer's assistant.
See those lights in the upstairs windows?  See how they make all the difference?  Yep, that was me.
One of the stupid things that Joel Chandler Harris did when he built this house was face it due north.  The sun never really hits the front of the house, so it's tough to get a truly spectacular daytime shot.  That said, I think this one turned out splendid.
My contribution to this photo was neglecting to call the leaf guy to get the leaves off the roof before the shot was taken.
Also, now might be a good time to mention that all of these photos are copyright Jonathan Hillyer.  Please be sure to credit him if you use 'em.
Finally, here's the last of our interior shots that I wasn't able to post the first time around:
So with this post on the last day of 2009, I'm officially wrapping up our conservation project.
Thanks again to the readers who followed our progress, the donors who allowed us to continue operating the whole time, and the foundations who paid for it all.  Happy New Year.
---
Written on December 28, 2009 at 9:48 am, by Lain Shakespeare
These illustrations by Milo Winter from Nights with Uncle Remus (1917) are great.  Brer Terrapin's understated elegance belongs on the Sartorialist.
---
Written on December 26, 2009 at 12:36 pm, by Lain Shakespeare
Yesterday Vic Chesnutt died in Athens, GA at the age of 45.
Chesnutt was a prolific, influential songwriter and musician who collaborated with a whole mess of folks over a twenty year career — from Michael Stipe to Widespread Panic to our friend Van Dyke Parks.
This Fresh Air interview with Terry Gross from earlier this month discusses his music, his life, the accident that left him a quadriplegic, and his flirtation with suicide.
I mention his passing because in 2003 Chesnutt wrote and recorded a song called "Wren's Nest" that also refers to plenty of other Georgia heritage sites.
---
Written on December 24, 2009 at 2:22 pm, by Amelia
While I know we have yet to share all the pictures from our Victorian Christmas celebration (which is not to say we don't have any pictures*), the house has been looking holiday-ready for weeks.
When visitors compliment the beautiful decorations, Lain and I truthfully reply, "Thanks!  But I had nothing to do with it."
It's not just false humility, no sir.
We're lucky enough to have a wonderful team of volunteers here every year to decorate the Wren's Nest who, most amazingly, get the job done by lunch.  It's nuts.  All Lain and I are essentially responsible for is locating scissors and telling folks what they can (nothing) and cannot (everything) touch.
Knowing the house will be in good and talented hands is a huge relief to us every year during this busy time.  We wanted to make sure to give a hearty "thank  you!" to everyone who helped out, whether their generosity was court-ordered or of their own volition.
For the last few years, we've been lucky enough to benefit from Lauren and Catherine's design sense. This year we got a bonus in their mom, Jackie, responsible for these much-lauded dictionary-critter ornaments.
That's Catherine up top and Lauren below with her mom and volunteer and Christmas-decorator-extraordinaire-and-lady-in-charge-Ida Beth.
So thank you, everyone.  Super special thanks to Marshall Thomas for wrangling all of the folks who have never been here before and Annette Shakespeare for regaling those same folks with a history of the house that, most importantly, didn't disturb their t-shirt folding output.
If you still haven't seen the decorations, we'll be closed Christmas day, but open again (with storytelling at 1pm!) on Saturday the 26th.  Come on by!
*Wait, no, that's exactly what I'm saying.  We are without pictures, totally.
---
Written on December 18, 2009 at 3:15 pm, by Lain Shakespeare
Have you seen Fantastic Mr. Fox yet?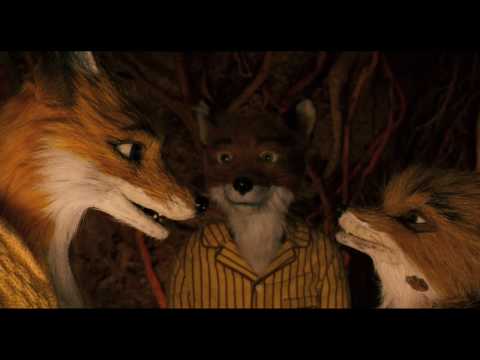 I did the other night, and boy was it great.
I'll confess: I haven't read Roald Dahl's book.  But, I couldn't help thinking that the aesthetic and the animal realm of the movie owed plenty to illustrator A.B. Frost and the Uncle Remus tales.
In 1881 Uncle Remus changed children's literature forever by forging a community of walking, talking critters living out their lives in a world that runs parallel to ours.
Sound familiar?  (You watched the trailer, right?)
You don't even have to read the Uncle Remus tales to see that Brer Fox (and the rest of the critters) paved the way for his fantastic descendant.  Just look at how Frost depicts Brer Wolf and Brer Fox  —
Their scruffy, bespoke get-ups would be right at home in Fantastic Mr. Fox, as would their serious demeanor.
It sounds crazy, but snappy-dressing, wise-cracking, vivid animal personages like this simply hadn't happened before Uncle Remus came on the scene in 1881.  Nor had anything existed like the critter community situated along Brer Rabbit's "Big Road."
Weird, right?  It's sort of like how chocolate chip cookies were really invented in the 1930s, but as far as my assumptions are concerned, they predate metallurgy.
All that said, director Wes Anderson has reinvented the genre with the arresting stop-motion community in Fantastic Mr. Fox.
Anderson's movie is just as much for adults as it is for kids, mixing over-the-top shenanigans and existential questions.
For example, much of the movie revolves around the importance of Mr. Fox sticking to his day job (newspaper columnist) and repressing his urge to steal chickens.   The situation allows Anderson to touch on serious questions like: "Can animals outwit their instincts?" and "Is it possible for humans to escape their nature?"  Ralph Ellison, the author of Invisible Man, notes this is the perfect time for such inquiry: "Aesop and Uncle Remus had taught us that comedy is a disguised form of philosophical instruction."
At one point, when Mr. Fox kills a chicken in one bite, his trusty sidekick Kylie notes just how violent and bloody the incident was.
The same violence and bestial instinct demonstrated in the movie is ever-present in the Brer Rabbit stories, like in "The Awful Fate of Mr. Wolf," where Brer Rabbit locks Brer Wolf in a trunk.
As his little rabbits look on with glee, Brer Rabbit bores holes in the trunk so he can pour boiling water inside.
So maybe rabbits don't instinctually boil their enemies alive in locked trunks.  But Brer Rabbit does do what it takes to protect and feed his family, only with a little diabolical finesse.
The parallels between Fantastic Mr. Fox and the Uncle Remus tales go on and on.   While most critics have been blowin' up my Google Alerts with comparisons of Uncle Remus and Princess Tiana (as in, they're both African-American characters in a Disney movie), they're missing the much more substantial connections in Wes Anderson's latest.
I'll stop here, but I have included a few more of Frost's illustrations, below.  If you see the movie, let me know what you think!
---
Written on December 16, 2009 at 6:09 pm, by Amelia
Twitter round-ups are back!
Take a gander at who the Wren's Nest (as in, the house itself) has been verbally assaulting lately.  Be sure to follow @thewrensnest on Twitter for the full experience.  You won't be disappointed.  Unless, of course, you hate hilarity.
Onward!
For the record, I found TYLER PERRY'S HOUSE OF PAYNE to be terribly misleading.
Maybe y'all call it Christmas decorating, but I call it gilding the lily.
A 1977 city guide classified me as "other things" and called my docents "pleasant ladies."  I give a C+ for effort.
What's the proper protocol on a child left here? Is she mine now? Because I could really use an extra set of opposable thumbs.
Folks may poo-poo elective surgeries, but my bathroom remodel is DIVINE. I haven't felt this good since 1932!
I feel a little violated every time a gaggle of English professors visits. What with their drooling and their penetrating eyes.
The children in my east parlor have never heard anything as hilarious as our storyteller. I'm worried one of them is going to soil my floor.
Good news: my bathroom's finally getting re-done. Bad news: the painter says "this place" is full of ghosts. Uh, I have a name, okay guy?
If Briar Patch cigars wasn't filled with flammable cigars, I would want to be best friends.  I, too, feel like home!
There's a canine beast in my office. Its name appears to be Captain. As a pacifist and non-seaman, I object on principle.
I'm in a podcast! I think that means an alien version of me will emerge when I fall asleep. Not worried. I don't sleep.
Do you lie awake at night wondering what PAUL BLART: MALL COP would look like in my backyard? Feast your eyes!
There's a wedding in my yard today. They better not disturb the delicate equilibrium I've established with the woodland creatures.
If George Thorogood preferred Brer Rabbit to bourbon, scotch, and beer, he mighta sung this song instead: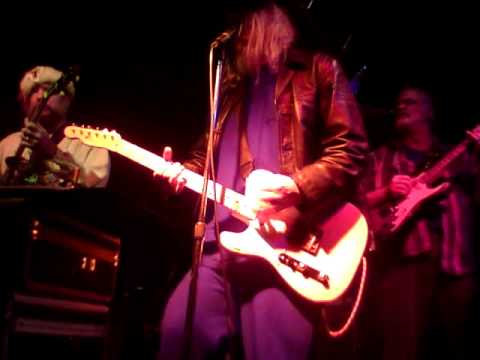 To the man who seriously asked, "How did people live in the South before air conditioning?" — your answer.
Miss Nannie, one of the docents, brought her remote control today instead of her keys. What the hell is a remote control?
---
Written on December 11, 2009 at 3:56 pm, by Lain Shakespeare
Remember when the BeltLine, the 22-mile ring of transit, trails, and parks, currently under construction here in Atlanta, broke ground in our sleepy lil' West End neighborhood?  You'll be happy to know it's coming along nicely.
In fact, our neighborhood just received a new mural courtesy of artist Malaika Favorite.  Take a gander: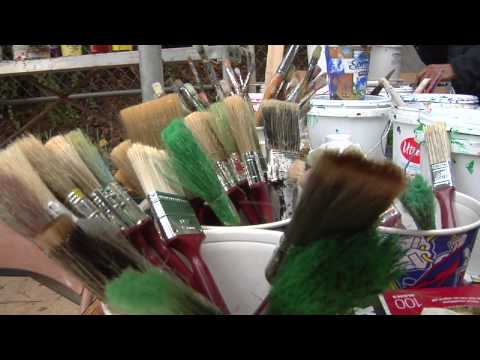 Familiar faces in the video include (1) many of our awesome West End neighbors who volunteered to paint and (2) Uncle Remus, who appears mid-yarn-spin on the right side of the mural (with a few (brer?) rabbits thrown in for good measure).
The groundbreaking for the 2nd mile of the BeltLine here in southwest Atlanta is tomorrow.  Pretty exciting.  There's a 5K, a holiday lunch, and a party at Hammonds House to mark the occasion.  Oh, and a groundbreaking.
Thanks for the heads-up, Creative Loafing.
Related: The Asian Cajuns, Lain, and Amelia Hike the BeltLine, The BeltLine Begins!
---
Written on December 9, 2009 at 2:19 pm, by Amelia
Today would have been Joel Chandler Harris' 164th birthday if he had pledged his soul to darkness in favor of eternal life.  But he didn't!
Nope, instead he passed away in 1908 at the realistic age of 63.
While we at the Wren's Nest celebrate Joel Chandler Harris and his legacy every day (well, maybe not Sundays and Mondays), December 9th is the day all Georgians are required, by law, to bow down to JCH's awesomeness.  That's my interpretation, anyhow.
You see, in 1958 the Governor of Georgia, Marvin Griffin, formally decreed December 9th "Joel Chandler Harris Day" in Georgia.  The official proclamation is below (remember, you can click on the picture for a closer look).
You'll note that citizens were urged to "participate in this occasion."  While I'm not quite sure what means exactly, I'm sure if you wrote a collection of folktales cherished by generation upon generation the world over, that would count.
I'm participating and celebrating by coming to work and writing this blog post.  Lain is celebrating by being in a meeting all day.  What are you doing to participate in Joel Chandler Harris Day, the biggest of all the December holidays?
---
Written on December 5, 2009 at 1:26 pm, by Lain Shakespeare
How will the Beatles be remembered in 1,000 years?  Apparently with a lot more Scottie Pippen.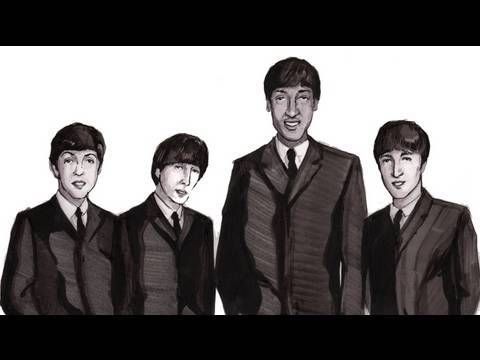 The experts in this clip sound a bit like some of the more opinionated (if confused) people that call us on the phone every day —
Now, I doubt Scottie Pippen will begin popping up in the Brer Rabbit stories anytime soon.  But Disney isn't exactly doing African-American folklore any favors by locking Song of the South away in its vault.  For better or worse, the film is the most accessible version of (just 3 of) the (195 or so) Uncle Remus tales, and without source material we're left with speculation and hunches.
All that said, I could probably get behind Zip-a-Dee-Doo-Dah-Pet-Sounds.
---
Written on December 3, 2009 at 6:13 pm, by Amelia
Behold: our newly remodeled bathroom — no more outhouse for us!
Gorgeous, isn't it?  Go ahead, take a moment to drink it all in.
Perhaps you've already noted our expert use of light, bright wall colors and mirrors to open the space.  This is not only lovely, but necessary, as the bathroom is approximately 7.12 square inches large.
I'm not complaining; I love small things.  Especially this adorable washbasin.  Yes, I did just call that sink adorable and yes, I meant it.
Who knew that putting in something so wee would open up so much space?  Oh right, Blalock Construction.  Thanks, fellas!
Your eyes aren't deceiving you.  That is indeed a light fixture up there, and guess what — it even has a switch!  Gone are the days of a single bulb that we screwed in to turn on — we're living large now!
Perhaps you remember that one special time a child threw up into our vent.  It was magical.  I really, really hope no one boots into this new vent, and not just because it's so pretty.
Want to see more?  Tough.  I told you, it's small as a thimble.
But you can see it in person– why, this Sunday would be a great time!