Archive for May, 2010
---
Written on May 29, 2010 at 6:24 pm, by Amelia
And we thought Ms. Nannie's previous fan mail was good.
Behold!  The best response yet from our visitor surveys (you know, what you fill out after your tour to give us feedback):
Question: Is there any way we could improve your next visit to the Wren's Nest?
(Real, not making this up, terrifically optimistic) Answer: "Spend the night with Nannie!"
---
Written on May 27, 2010 at 11:20 am, by Lain Shakespeare
Does the idea of skipping work to hang out with roosters and miniature animals appeal to you?
Looks like volunteering at Wren's Nest Fest is the opportunity of a lifetime.  We need able-bodied volunteers to help out on Friday, June 11th.  We have two volunteering slots:
9:00 – 1:00 and 12:00 – 4:00
We need 15 energetic volunteers per slot.  If you want to help out all day, be our guest. Volunteer duties include but are not limited to:
• Making sure the moon bounce does not collapse on small children
• Cooking millions of hot dogs on very tiny grills
• Painting the faces of gullible children
• Repeating the phrase, "No, you only get one cookie, doofus."
Check out the pictures from 2008 and 2009. You'll receive the obligatory Wren's Nest Fest volunteer t-shirt, a commemorative cup, and heaps of gratitude.
Each day without volunteers in these slots is a day closer to Amelia's impending mental breakdown. Kindly sign up to volunteer by emailing Amelia here: amelia@wrensnestonline.com.
If you can't volunteer, would you be so thoughtful as to forward this request to someone who can? Thank you all in advance.
---
Written on May 20, 2010 at 1:02 pm, by Amelia
Did y'all see Modern Family last night?
The story-line where Luke interviews Al Bundy (I suspect) totally mirrors the interview process of our KIPPsters and their respective Al Bundys.
Why, these are exactly the kind of stories we're trying to preserve!
This old clip — my Dad's favorite from That '70s Show — may also provide a glimpse into the challenges of our KIPPsters' interviews, especially the succinct way Kelso sums up his dad's experiences.
Both clips serves as great lessons in Why We Have Adults Checking Things Over And, As A Result, Often Saying Things Like "This might be made up." Hooray!
---
Written on May 19, 2010 at 11:35 am, by Amelia
Our (still unnamed; any ideas, people?) writing program with KIPP STRIVE Academy has progressed swimmingly.
While we're taking a break right now (that pesky school schedule is really putting a damper on things), the students have conducted their interviews, written their accounts, and are currently polishing their second drafts.
We can't show you any of their work yet, but we were lucky enough to have our (talented photographer) friend Ajay Pillarisetti document our last meeting.
This is Amanda and her student, Misha.  Amanda is the senior editor of Atlanta Magazine and the meanest person I know.  Can't you just see it in her eyes?
Here KIPPster Rani is telling his partner, Jon, to focus on the work at hand. Jon is probably talking about birds again.
I can't say anything glib here — I love this photo too much.  Way to be my kryptonite, Naima and Kimberly.
Matt and his partner, Mohammed, compare notes on how awesome the Kim King Foundation is for sponsoring this project.  Well, maybe they're talking about Mohammed's story, but probably not.
We won't meet again with the students until July.  In the meantime Lain and I will be working on the nuts and bolts of the publication.  We've been so encouraged so far, by both our volunteers and students (and especially the KIPP STRIVE staff), it's hard to have to wait so many weeks to meet again.
While we're waiting, what should we call this program?  Ideas that have been bandied about:
Gumshoes, Shoo Flys, Raconteurs, Correspondents, Fabulists, Bird Dogs, any combination of anything.
---
Written on May 14, 2010 at 10:39 am, by Lain Shakespeare
We're honored to be included a new public art project from the City of Atlanta's Office of Cultural Affairs: the West End Historic Walk.
Artist Steven Weitzman has conjured up a sidewalk installation that will abut our neighborhood's glorious majestic existent Mall West End.  14 colored cement panels surrounded by specialty pavers will depict the history of our neighborhood.
The Wren's Nest is featured in one of the panels, above. In front of the house, children are playing jump rope with Brer Rabbit.
Esther LaRose Harris, wife of Joel, is featured in the one about St. Anthony's.


Esther was instrumental in founding St. Anthony's in 1903, and  Joel Chandler Harris actually bought the land for the church.  Read up on the history of St. Anthony's here.
The colored cement, called FOTERA, is several inches deep, so no matter how hard you try to chip it, the image won't be altered.  Nice try, suckas.
Take a look at Weitzman's previous work with FOTERA.
---
Written on May 13, 2010 at 3:18 pm, by Lain Shakespeare
Over the past five days, I have painstakingly curated and uploaded photos from this year's West Fest.  Feast your eyes on the West End Tour of Homes and Concert!
Included in the album — concert, tour of homes, dog in pouch, general merriment.
Not included in the album — the Fest part of West Fest, the much-anticipated dog parade, crying.
---
Written on May 6, 2010 at 4:24 pm, by Amelia
Did y'all see last week's Parks and Recreation?  First of all, it was pretty darn hilarious, if my cultivated sense of humor and I do say so.
Second of all, did you see how it showcased my worst nightmares?
I don't understand why they're framing Amy Poehler/Leslie Knope's reaction here as over-the-top.  It seems underplayed, if you ask me.  In fact, I think a phone booth quick change and cape would be appropriate in circumstances like these.
This clip below actually made me gasp and hide my face behind a cushion, as I'm wont to do when something is HORRIFYING. (Or when someone is singing and it's making me embarrassed for them, but that's neither here nor there.)
This show, and in particular these scenes, do such a great job contrasting how people view history.  For some, it's our foundation; for others, well, don't you think it could use some freshening up?  I mean, it's so old and outdated. Yuck.
You know which camp I'm roasting marshmallows in.
Also, if you're wondering why Lain and I insist on chaperoning any event that's using inside space at the Wren's Nest, you have your answer.
---
Written on May 6, 2010 at 10:44 am, by Amelia
West Fest is a three-part West End extravaganza taking place this weekend.  Being sooo into extravaganzas like you are, you should totally come.
Let's break down the three parts, chronological-style!
First comes the Wren's Nest.  This Friday night, from 7 – 10pm, the Wren's Nest will host the West Fest benefit concert, featuring Avery Sunshine and Elliot Holden.  Here's some video, not of anything too related, but instead of something else musical that happened in our amphitheater that we like to bring up as often as possible: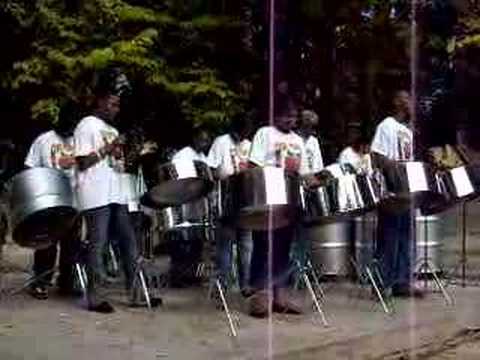 On Saturday comes the Fest!  Gordon-White Park — the first BeltLine park — will host the festival from 10am – 6pm on Saturday.  The Fest is new this year and while the details are a touch nebulous, nothing has ever been so confirmed as its dog parade.  I've also heard rumor of an artists' market, and I personally guarantee a beautiful day in the sunshine.
Finally, on both Saturday and Sunday, there's the Tour of Homes!  (My, whoever that is on that page is BEAUTIFUL.  In fact, she haunts my dreams!)  The tour is pretty much my favorite thing every year — not only is it a great way to get to know our lovely historic neighborhood and the neighbors therein, but shoot, these houses are awesome.
Here are our pictures from last year's concert and tour of homes.
Also, if you're in the mood to house hunt, this is a great opportunity.  There are usually a couple places on the tour for sale (the bonkers one above, for example), and you're bound to pass several more as you stroll.  Plus, you get to meet all of your potential neighbors in advance!  That's worth its weight in, I don't know, hula hoops.
You can buy tickets for all events right here.
---
Written on May 4, 2010 at 2:38 pm, by Amelia
This is the clock.
It's ticking!
Applications to be an Editor in our life-changing, summer-making, generally enjoyable, highly competitive high school publishing program are due Sunday, May 9th.
I am super pleased to report that we already have a solid number of applicants, but we're not nearly where we want to be by next week.  So far we've heard back from 1/12 of the high schools we contacted.  We can kick that up to 1/6, I just know it!
So!  Please help us get the word out where we couldn't ourselves.  This really is a great opportunity for high school students — I wouldn't lie.  Not about anything that isn't funny, anyways.
All information about the program, including application forms, can be found here!