Archive for August, 2010
---
Written on August 31, 2010 at 1:53 pm, by Lain Shakespeare
A few months ago Baby Got Books linked to Chimamanda Ngozi Adichie's fantastic TED Talk, just like so: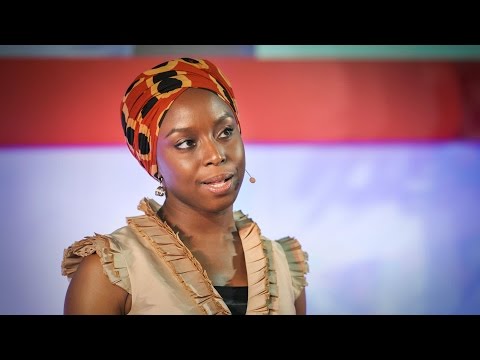 Our staff was pretty impressed. We talked about it with the staff of the Decatur Book Festival. They were also impressed.
"Do you think she'd come to the Decatur Book Festival?" they asked the good people at Random House.
The answer? "Yes," but on one condition — Ms. Adichie didn't want to speak; she wanted to have a conversation on stage.
"Gosh, who should she talk with?" the staff at the Decatur Book Festival probably wondered. "I've got it: the dope who suggested that she speak in the first place!"
And thus, on Saturday at 1:45 at Decatur Presbyterian I'll have a conversation with Chimamanda Adichie, Tavis Smiley-style. Lucky for me, Brooke already found a Tavis Smiley how-to video.
"Seeing how many voice cracks one can reasonably fit into a conversation with an author" must be in part two.
---
Written on August 30, 2010 at 9:36 am, by Lain Shakespeare
I've wanted the Wren's Nest to put out a newspaper for a few years now.
Joel Chandler Harris cut his teeth as a printer's devil for a newspaper before making a name for himself at the Savannah Morning News and the Atlanta Constitution. Newsprint seemed like an appropriate marketing gimmick, but that was about as far as we got.
When Huey + Partners surprised us with these awesome print advertisements, it was clear we had to use them somehow.
While we sat on our hands, Noisy Decent Graphics and McSweeney's created their own delightful, short-run newspapers.
Then earlier this year Lauren over at Lampe-Farley read "Everything You've Heard About Uncle Remus Is Wrong" and was all like, "Hey idiot! This is your newspaper right here." And you know what? She was right, for a few of reasons.
• Amelia's mom had already said the same thing.
• Some folks have no idea who Uncle Remus is.
• Some folks are uncomfortable talking about Uncle Remus.
• Some folks think Uncle Remus is NOT OK.
• The essay's been popular online, but many readers drop out after Part 1.
It seemed like a great way to marry marketing and mission, so we put Lauren to work. A few weeks later, our newspaper was born: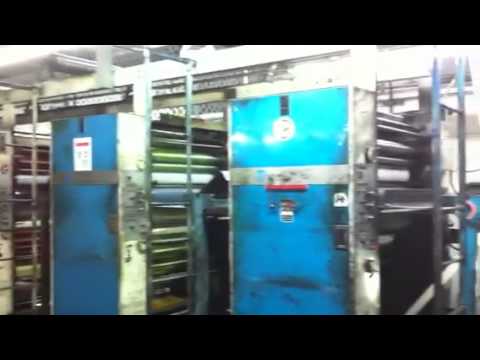 Thanks to Greg at Lampe-Farley for the video.
The whole paper looks great, but I'm especially happy that Zach from Crafty Mice let us use his Brer Rabbit poster to serve as the centerfold. This photograph doesn't do it justice, but I'm gonna show it to you anyway.
We had our newspapers printed just in time for the Decatur Book Festival. Naturally, we're bringing in a scrappy team of newsies to distribute the thing.
If you can't make it to the festival, send your address to lain@wrensnestonline.com, and I'll mail you a copy.
What do y'all think? Will people pick this up? Or will I be making a lot of hats and boats all winter?
---
Written on August 26, 2010 at 12:04 pm, by Amelia
Have you heard about this little event called the Decatur Book Festival? It's over Labor Day Weekend.
They're expecting a tidy 80,000 visitors or so, and 300 featured authors. No biggie. I mean, it's only the largest independent book festival in the country. Whatever.
Anyhow, they do this one cool thing — they release a book each year in conjunction with the festival. As in, they promote one single book, just one that's released by and for the festival itself. And — so weird, you guys — it's always been the literary journal created by the high school students in the Wren's Nest Publishing Co.!
This year's journal, The Bard & The Muckraker, will premiere at the DBF. It'll be sold at the Wren's Nest tent and by the student editors themselves all over the festival. You should purchase a copy. It will feel great.
While I'm being bossy, here's something else for you to do — celebrate the journal on Sunday, September 5th at their literary salon from 2 – 5 pm at Several Dancers Core. There will be live music, free food, board games, and an unlimited supply of air conditioning.
Plus you get to support these teenagers who have worked so hard over the summer just to get someone like you to notice their work. Someone just like you!
P.S. You can purchase a copy here in case we miss you at the Decatur Book Festival.
---
Written on August 24, 2010 at 3:38 pm, by Lain Shakespeare
One of the reasons our blog here at the Wren's Nest has been relatively quiet is the dreaded "pharma hack." This blog procured it a while back. It has been a thoroughly obnoxious experience.
The pharma hack is a virus that attacks WordPress based blogs. Its symptoms turn up in search engines, giving posts the appearance of spammy pharmaceutical advertisements. It even finds its way into your RSS Feeds.
(Related, you should subscribe to our RSS Feed. It's painless and now disease free!)
The pharma hack is one of the stupidest things I know about. I am disgusted just typing its name. The good news is that it's (mostly) gone now. Here's how we got rid of it:
1. Tim, a gentleman and scholar over at Baby Got Books, pointed out the problem.
2. A few minutes of research led to this extremely helpful post on how to rid yourself of the pharma hack.
3. The wonderful people at Lampe-Farley Communications rolled up their sleeves and got busy combing through our code. (Even with instructions, it's not an easy fix.)
4. We waited for Google et al to crawl our site to ensure that the pharma hack isn't turning up anymore. The less popular posts aren't scanned as often, so some posts still appear hacked.
It's been a terribly unnecessary and time-consuming experience. In addition to those named above, I would like to thank some very well-timed beers for helping us beat the pharma hack.
The morals of this story: (a) if you have a WordPress blog, make sure that it's updated; (b) if you have the pharma hack do not seek antibiotics! Instead, seek out this glorious post at Pearsonified.
---
Written on August 18, 2010 at 4:36 pm, by Amelia
Big news: our first collaboration with the students of KIPP STRIVE Academy (aka the KIPP Scribes!) is officially off to the printers.  It's really happening!
(The lovely cover, designed by none other than Lauren Lee at Lampe-Farley.)
For three months in the Spring and a little bit in the Summer, 17 generous professional writers donated their time to help improve the writing skills of 17 5th graders at our neighborhood charter school. Each student learned how to craft a story from a family member.
The resulting book of stories, Don't Forget That Day, will debut to fanfare, trumpets, and fireworks* at the Decatur Book Festival this Labor Day Weekend. Pretty neat, right?
Neater still: we want you to be a part of it.  This entire process has been the result of collaboration and it would be silly to celebrate without everyone who helped us make this happen. That means you, internet friends.
We'll be hosting a book launch party Saturday, September 4th from 11am – 12pm at Several Dancers Core on the Decatur Square.  You're invited, as are your friends and anyone y'all want to impress.  There will be treats, excitement, and good vibes.  We can't wait.
(A glimpse of the interior.  Stunning, no?)
And while this is a big deal to us, it is a HUGE deal to the students.  Please help us make this their special day.  The more folks there to revel in their awesome accomplishment, the better.  (Plus, this will likely be one of the last times they'll be able to talk to their fans without being swarmed, so it behooves you to take advantage.)
We hope to see you there!  Any questions about the event?  Let us know in the comments. Thanks again to the Kim King Foundation for making this all possible.
Previously: Call for KIPP STRIVE Volunteers, The Program Begins, Halftime Report
*1/3 true.
---
Written on August 17, 2010 at 6:43 pm, by Amelia
Mamapedia, a Groupon-esque site for family friendly deals, is featuring the Wren's Nest this week.
$6 will get you admission for two humans, any combination.  This is what we in the biz call "a steal."
And remember! You're not just buying your pass to Atlanta history. You're also visiting a "must-see in Atlanta" as designated by Glamour Magazine's Sex and Relationships blog. Because of course.
Thanks, Mamapedia!  And thanks for mentioning us to Glamour, Asian Cajuns!
---
Written on August 11, 2010 at 12:35 pm, by Amelia
The calendar next to my desk is the National Historic Landmarks Photo Contest calendar.  Surprise to no one, I love it.
It doesn't really mess around with things like "non-American" holidays or fancy words like "solstice" (June 21st: "Summer Begins").  What it does make room for, however, is the following, marked on August 21st: "National Historic Landmarks Program Established on this Day in 1935."  I like your priorities, my calendar.
(The Wren's Nest, positively glowing about its NHL status.)
The Wren's Nest is, of course, a National Historic Landmark.  In case you're wondering what that means, exactly, it's this: that we're awesome, and way more awesome than most other old things.
The numbers do the talking for us:
There are over 1,000,000 sites on the National Register of Historic Places.  Not too choosy, but nice, still.
80,000 of those bad boys are listed individually.  (The rest are accounted for by things like historic districts and the contributing properties therein.  Nice try, guys.)
Out of the 80,000 sites on the National Register of Historic Places, only 2,430 are National Historic Landmarks like the Wren's Nest.  Yikes.
This is definitive proof that we're super special.
Obviously, inclusion in this calendar of similarly special old places would be terrific.  Wanna help?  Take a moment to look at the Wren's Nest's interior and exterior photos and vote on which one you think we should submit to the contest.  If we win, we'll totally share the proceeds ($0) with you!
Happy scrutinizing!
Related: This list of National Historic Landmarks by state is neat.  (There are 48 NHLs in Georgia, in case you were interested.)  So is National Historic Landmark Flickr account.  And!  This weekend (August 14th and 15th) is one of the monthly fee-free entrance weekends at more than 100 national parks.  America, good work.
---
Written on August 6, 2010 at 10:22 am, by Lain Shakespeare
Yesterday in one of our bookcases I stumbled across a limited-edition retrospective on Joel Chandler Harris. The book was put together by some of Harris's friends shortly after his death and includes a sunny biography, a few anecdotes, and the eulogy given at his funeral.
I liked this story, recounted by Forrest Adair:
Though Mr. Harris himself seldom went away from home, his family occasionally took a long summer outing, leaving "Uncle Remus" to hold the fort.
Mr. Harris was alone in his house working on an editorial, when a ring at the door disturbed him. He answered the bell, and a rather genteel-looking, middle-aged man saluted him, offering toilet soap for sale at "ten cents a cake, or three cakes for a quarter." Annoyed by the interruption, Harris said rather brusquely that he did not need any soap.
"But I am on the verge of starvation," said the man.
"The idea!" laughed Mr. Harris.  "Why, man, you are wearing a better coat than I have!"
"You would not talk so," he replied in a tremulous voice, "if you had seen how hard my poor wife rubbed and brushed my coat this morning so that I would present a respectable appearance."
Harris then saw that the coat was old, almost threadbare, but exceedingly clean and neat.  He glanced again at the man's face.
"Excuse me," he said. "I was very busy when you came, and spoke thoughtlessly. Now that I think of it, I do need some soap. Fact is, I am completely out."
"Thank you," interrupted the man. "Here are three cakes for a quarter."
"Nonsense!" said Harris. "Here is a five-dollar bill. I will take it all in soap. Got to have it—couldn't do without it—always buy it in five-dollar lots."
---
Written on August 4, 2010 at 1:26 pm, by Amelia
Things have been a little bonkers with us lately, and our blog hasn't been getting the attention it deserves.  Sorry, baby — I still love you.
Part of the reason?  It's festival season, which means we do things like go to the National Black Arts Festival for three days.  Go ahead, see for yourself (and enjoy some storytelling while you're at it) —
That's Curtis, storyteller extraordinaire, in our tent on the second day of the NBAF.  He was filmed by the wonderful Spenser Simrill, Jr., who also recorded Akbar here a few months ago.  Remember?
While being awesome all over town takes time, you can still get your fix if you follow us on Twitter, where the Wren's Nest is consistently amusing.  In the meantime, don't worry — more excuses posts coming soon!