---
Written on December 11, 2009 at 3:56 pm, by Lain Shakespeare
Remember when the BeltLine, the 22-mile ring of transit, trails, and parks, currently under construction here in Atlanta, broke ground in our sleepy lil' West End neighborhood?  You'll be happy to know it's coming along nicely.
In fact, our neighborhood just received a new mural courtesy of artist Malaika Favorite.  Take a gander: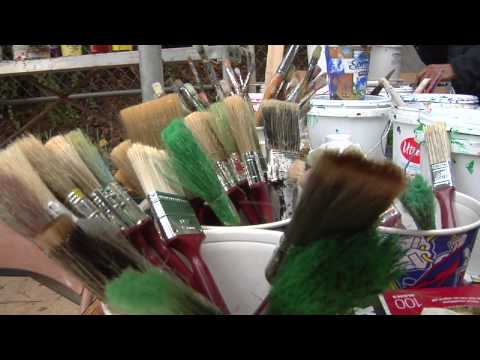 Familiar faces in the video include (1) many of our awesome West End neighbors who volunteered to paint and (2) Uncle Remus, who appears mid-yarn-spin on the right side of the mural (with a few (brer?) rabbits thrown in for good measure).
The groundbreaking for the 2nd mile of the BeltLine here in southwest Atlanta is tomorrow.  Pretty exciting.  There's a 5K, a holiday lunch, and a party at Hammonds House to mark the occasion.  Oh, and a groundbreaking.
Thanks for the heads-up, Creative Loafing.
Related: The Asian Cajuns, Lain, and Amelia Hike the BeltLine, The BeltLine Begins!